Barn Owl Brewing – Beer Can Labels
Creative custom graphic design packaging labels for 160z / 473ml / TallBoy craft beer can labels, Larger, Pale Ale, Cherry Sour, Wheat Ale.
Background & Creative Direction:
The beauty and fun of designing custom craft beer can labels is always a treat. Like most small craft brewing companies, Barn Owl Brewing in Kelowna, B.C., Canada they started with having most of their beers on tap only. However with the popularity of certain favourites it was time to put a few brews into cans for convenience and ease of take away to be enjoyed at home.
After working and finessing the Barn Owl Brewing Companies logo, 23 Creative continued to create beer can labels for five of their top sellers.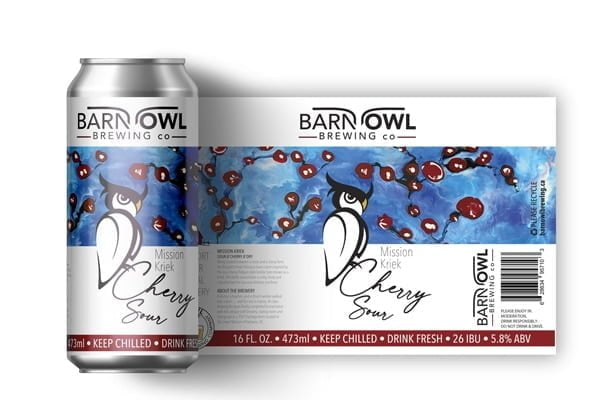 Method:
Feature local artists form the community to get involved via social media to submit background art to feature on cans.
Use consistency of logo font and layout to create a template.
Use colour bars to differentiate beer styles.
Differentiate from other local brewery cans.
Results:
Community patronage

Increase in beer sales 

Insta worthy labels
Happy Customers
Found something you like?
Contact us today and ask us how we can help you achieve your promotional goals.