Who wouldn't like a 4 pack of beer as a gift. But better make sure you know who it is from.
Background & Creative Direction:
Barn Owl Brewing Company is a family-owned brewery in Kelowna, BC Canada. They're dedicated to quality and customer service, which is why they rely on us to help them meet their needs when it comes to designing packaging.
They recently asked us if we could help one of their customers Emco Waterworks with a quick little gift tag to add to a 4 pack of beer for Christmas. We came up with a few options and the chosen version ended up being a little more than just a little tag.
We wanted to explore existing packaging options without creating custom die-lines since this project had low volume requirements and budget restraints. We also knew that the customer would like some construction equipment in place of expected Christmas icons.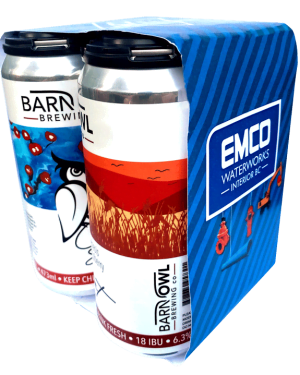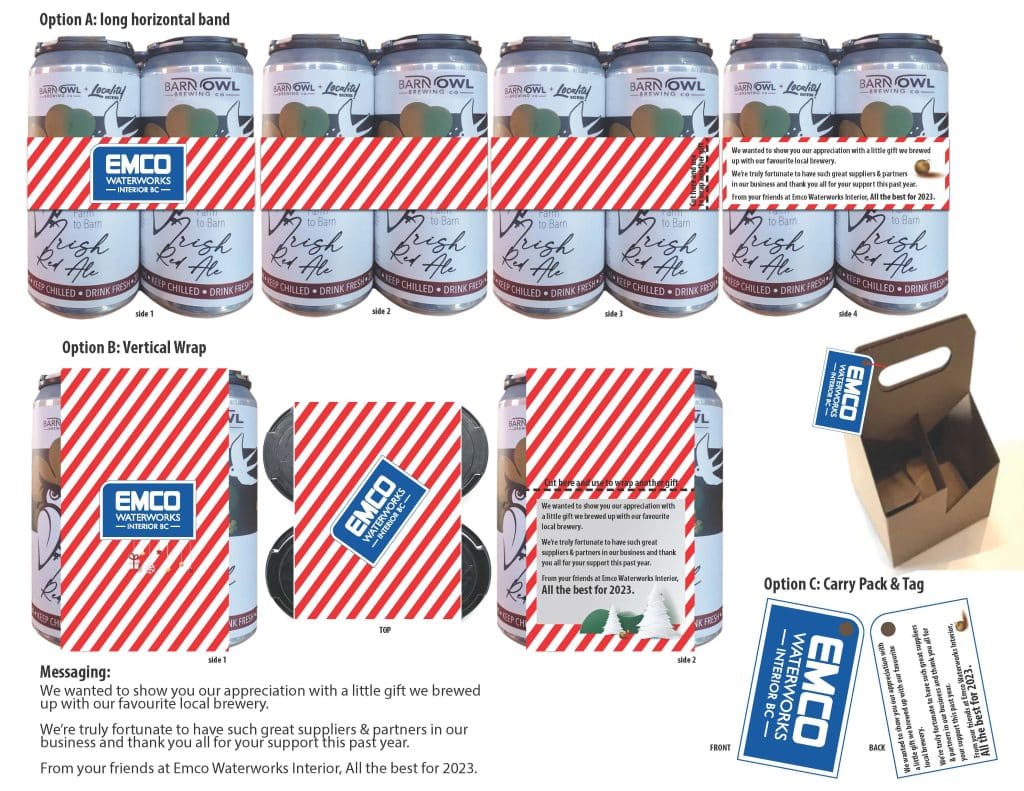 Method:
Come up with various concepts for clients
Keep in consideration of low volumes
No use of custom die-lines or special tabs
Keep the budget low
Explore existing packaging or existing dies
Work with client suggestions to add relevant construction  equipment in place of expected Christmas icons. 
Results:
A simple paper wrap that can be taped or glued and printed at a local printers
Happy Customer
Found something you like?
Contact us today and ask us how we can help you achieve your promotional goals.